Does your business still rely heavily on paper or other outdated systems?
We're really excited that the Zoho Creator team has written a
case study
specifically about the use of their app for one of our clients. Forth Windows & Doors has recently undertaken the 13th phase of their project with MOBIX and they couldn't be happier about it!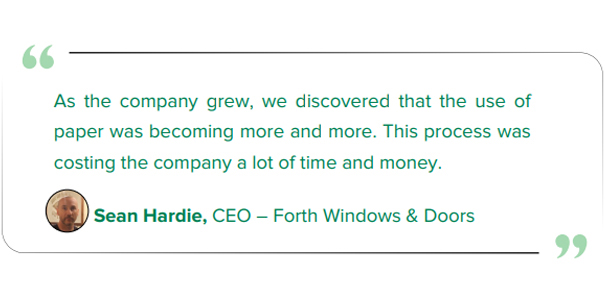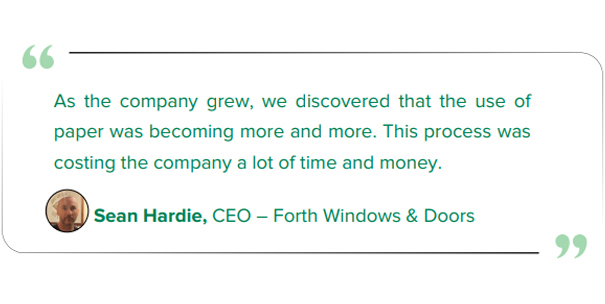 If you don't already know Creator, it's part of Zoho One and is a low/no code cloud based platform on which you can easily build just about any application you can imagine. With some coding expertise, it can be used to integrate or entirely remove the need for multiple existing systems including databases, spreadsheets, whiteboards and of course good old paper. 
A full knowledge of Deluge, the scripting language that Creator and Zoho's other apps are built on, opens a whole world of possibilities and MOBIX is among the certified Zoho partners who can provide this developer knowledge. The best news is, what would have previously needed 5-10 full time developers can now be achieved by just one or two in a relatively short period of time!
Ideas are the only constraint and too many the only problem
The functionality of Creator is so powerful it could be considered overwhelming, as can Zoho One as a whole. The key is to start with a clear plan before you even sign up for the trial.
It's basic change management. The MOBIX team starts by looking at what you like in the systems you already use as well as what you can lose. That narrows down what can be improved as we work through your business processes, with you, in order to define what your application actually needs to do. This exercise will not only allow us to build a kick ass app, it will benefit your business long term.
If you'd like to learn more about how Creator can be used to help your business, get in touch with the MOBIX team now!