Zoho Social has undergone some major changes in the past few weeks. Far too many to go into them all in detail, so here are just a few of our favourites!
Yep, you got it, you can now publish and schedule your video content directly to YouTube from Zoho Social, just like on Twitter, Facebook, LinkedIn, Instagram and Google!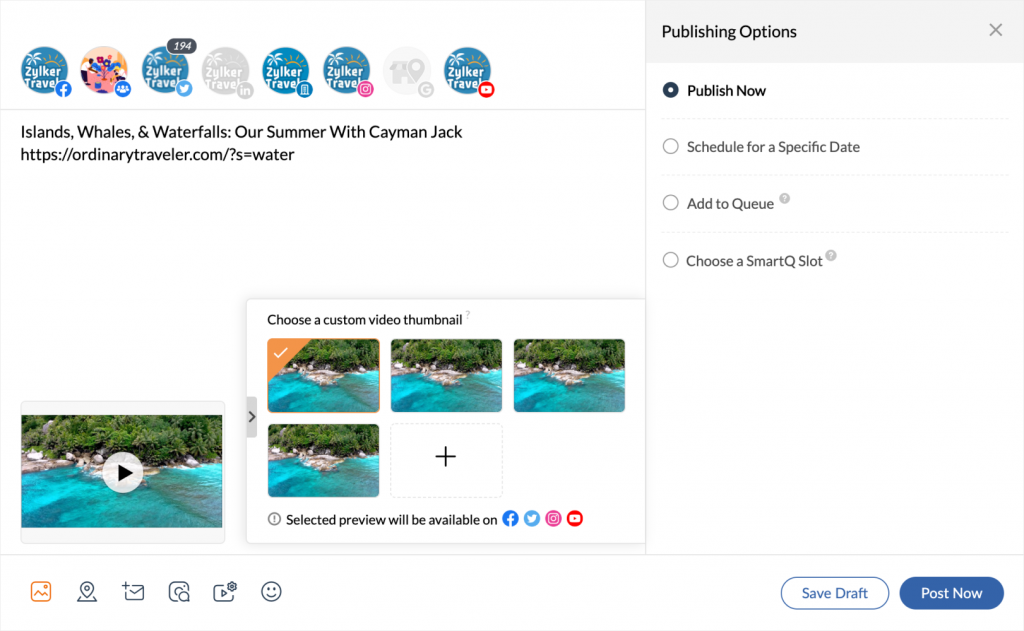 You can also keep an eye on your likes and comments so that you can more easily engage with your subscribers. The native reports will give you insights into which videos get the most views, and for how long, as well as keeping you up to date with your audience's demographics.
If you run LinkedIn Lead Ads you can now capture their data within Zoho Social and map them over to your Zoho CRM sales dashboard. If you don't currently run this type of ad, maybe you should start!
Content Approvals and Workflows
Sick of spotting typos or incorrect images or links on posts that have already gone live? Make that worry a thing of the past with the ability to assign specific team members to approve and publish drafts, while assigning others to create the content that needs their approval!
Spotted several tweets in a row that your network shouldn't miss, but don't want to bombard their feeds all at once? Try the new Retweet Scheduling button!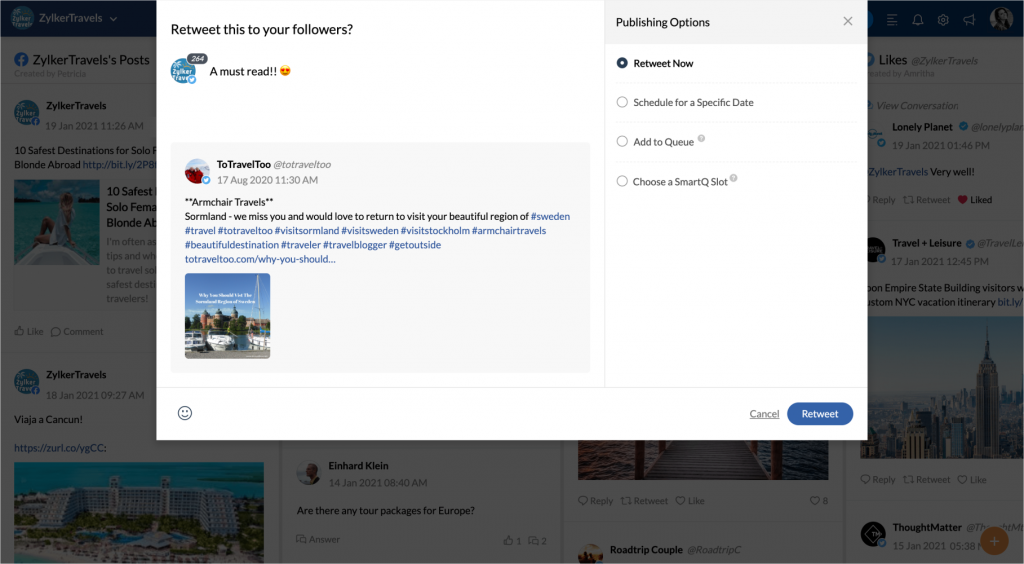 Sharing content direct from Twitter and Facebook just got easier with the new zShare button. It was already available as a browser extension, but this new enhancement allows you schedule your shares for when your audiences are most likely to see them!